Reservation Requirement Updates

Daycare
Daycare reservations are still required on Saturdays.

We have temporarily lifted our requirements for Daycare reservations on Fridays. We still recommend and appreciate Daycare reservations, especially for those planning to arrive later in the day.
If we do reach capacity on any given day, we will still have to turn away those without a reservation. You can reserve days online through your account or feel free to call us any time to check availability.

If you can't make it to your scheduled reservations, please go online or call us ASAP to cancel so we can open up that spot for another pup.
Bathing
Due to staffing, please note that bath availability is also limited until further notice. We will absolutely do our best to do as many baths as possible, but even if we approve your pup's Boarding or Daycare stay, we cannot guarantee that additional grooming services can be done. Priority will be given to overnight boarders first, followed by Daycare with a reservation, and Daycare drop-ins. Please be sure to have a pick-up time planned in advance for us to schedule as many grooming services as possible.
If you have any questions, don't hesitate to ask!
We appreciate your understanding and apologize for any inconvenience.
Thanksgiving Overnight Boarding

While we know this sounds crazy, we are already filling up quickly for Thanksgiving! We strongly encourage everyone with Holiday plans to book early before it's too late!

Any stays that fall between Wednesday 11/23 – Sunday 11/27 require a 3 night minimum and a 50% deposit to hold the spot. Deposits are due 30 days prior to the check-in date, OR once we are fully booked, which ever comes first. If deposits are not paid at the time you request the reservation, we will notify you when the deposit is due.


Deposit refunds will only be given if the reservation is cancelled one week prior to check-in, OR we are able to re-book the kennel. Refunds for cancellations after the deadline will be given at Waggin' Tails discretion for store credit only.

Thanksgiving Week Daycare
DAYCARE RESERVATIONS WILL BE REQUIRED all of Thanksgiving week.

Daycare will be open but limited every day except Thanksgiving Day.

Daycare will be closed on Thanksgiving Day 11/24.
We will be enacting a new Daycare Cancellation Policy this holiday season. Any Daycare reservations on the week of a Holiday that are no-shows or cancelled the day-of after 9am will be invoiced for the reservation regardless of completion. This is to discourage no-shows and pups missing out on an opportunity to play.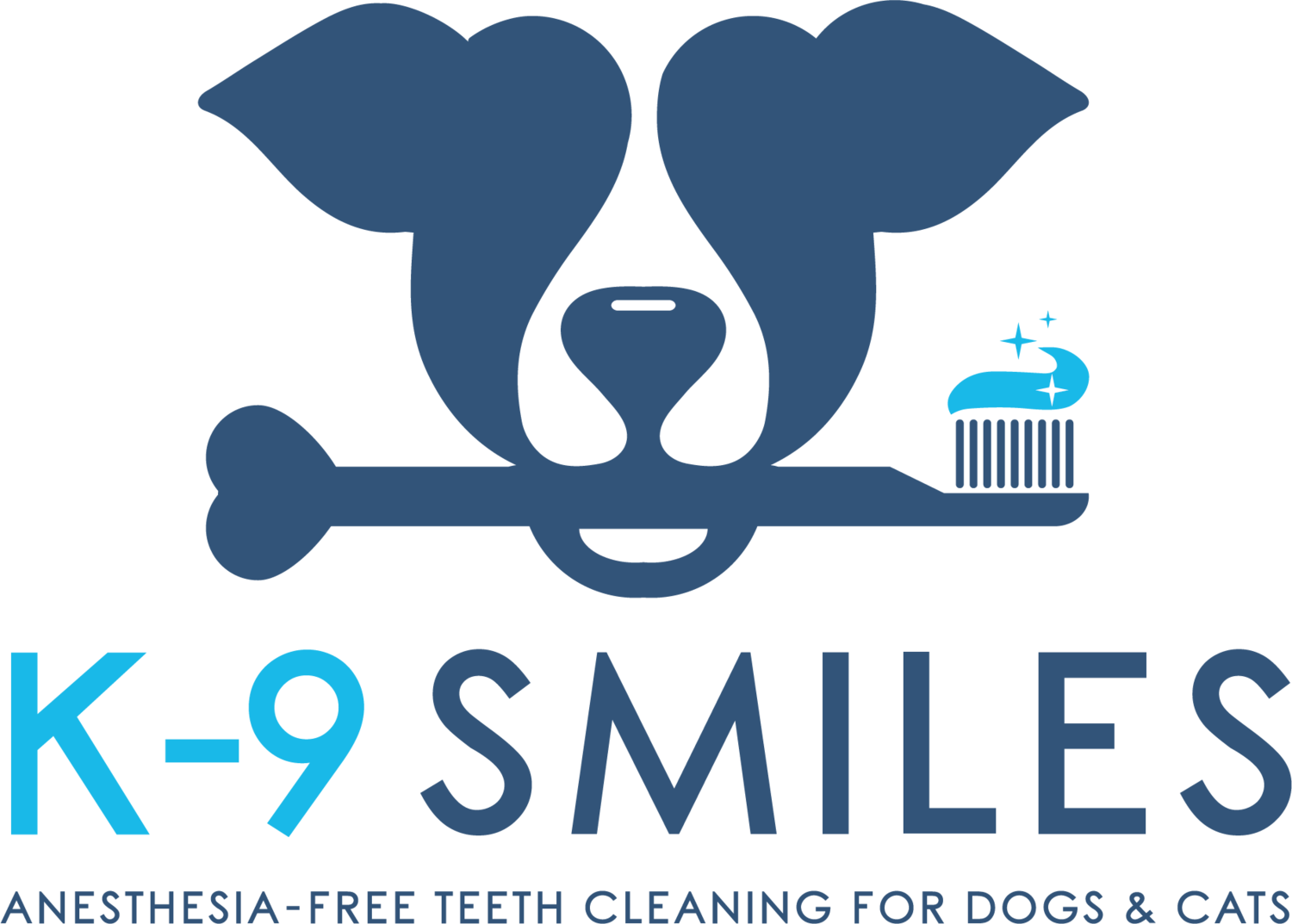 K9 Smiles – Anesthesia Free Teeth Cleaning
K9 Smiles is returning to our facility on Wednesday, September 21! They will be providing Anesthesia Free Teeth Cleaning for pups of all ages and breeds. Anesthesia Free Teeth Cleaning is a safe alternative that helps reduce severe dental problems in your pup's future, all without the risk and stress of sedation.
Have you ever attempted the challenge of brushing your pup's teeth? Noticed a build up of tartar in their mouths? Maybe their breath needs a little improvement…
Your dog's dental care is extremely important to their overall health. Experts say that poor dental care can lead to gum disease, tooth decay, and infections. The bacteria and toxins in their mouths can even lead to other complications with their heart, kidneys, and brain.
PRICE – Prices range from $250-$290 depending on the level of tartar which will be determined at the time of service. Some pups will need antibiotics after the cleaning to prevent infection at an additional cost.
Yes, we know this sounds pricey, but this is actually extremely affordable for such a valuable service. Since K9 Smiles is able to travel to host sites across the state, their small overhead costs allow them to keep their prices lower help more pups in need.
DEPOSITS REQUIRED – Spaces are limited and a $30 non-refundable deposit will be required in order to ensure your spot. This deposit will go towards the total cost of your pup's cleaning. Deposits will only be refunded if the event is cancelled for any reason.
HOW TO SIGN UP – Appointments are available both for pups participating in Daycare/Boarding, AND by appointment only. There are a limited number of openings for each option. Appointment slots range from 9:15am – 11:30am. You can reserve in person or by phone. The deposit is required at the time of booking.
If you have any questions or want to learn more about K9 Smiles, you can view their website and contact information by clicking here.
We Need Your Help!
Please write us a review!
Help us grow by writing us a review online! The more we grow, the more friends your pup will have to meet!
We also try to post daily on Facebook and Instagram for you to see awesome pictures of your pups playing and enjoying their time in Daycare!

Find us on: Facebook, Google, and Instagram.
We are also on Nextdoor. Please take a minute to recommend us from your Nextdoor account so more people can find us!
Re-FUR-al Program!
Do you know someone with a pup that loves to play? Maybe they're a little nervous around other dogs and they need more socialization? Send them our way! We are offering you a FREE day of Daycare for every new client you refer our way! So make sure to mention us to all of your dog-owning friends and family!

Rules and Restrictions: 1 free day of Daycare will be loaded on to your account for each new client you refer our way, AFTER they have completed their first purchase of any Daycare or boarding service of $50 or more. Limit 1 free-day per client-to-client referral. New client must use your name on their application as a reference. Not valid with any other offers or discounts. Cannot be redeemed for other services or for cash. Interview required to participate in Daycare. All dogs must be current on Waggin' Tails entrance requirements. See Waggin' Tails for additional details.
Tail Wagger of the Month – Blu!

Meet Blu, our Tail Wagger of September! Blu is a 5 year old Spinone Italiano that has been joining us for Daycare 3-4 times a week for several months! His unique breed, gorgeous markings, and gentle nature has made him a staff favorite. Blu is such an affectionate and loving boy who just wants to snuggle up to everyone. Blu prefers to cuddle up on a cot or in front of the AC with his friends or stand at our feet for unlimited pets.

Thank you Sean for making Blu a part of our pack!
Thank you for supporting our small business!
Waggin' Tails is very proud to be family owned and operated. Bri, Kellen, and Melissa strive every day to make sure your fur babies are well taken care of and have a great social experience. Our staff members at Waggin' Tails are Canine CPR Certified and avid dog lovers.
While other large dog Daycare chains place restrictions on their employees, all of our staff is encouraged to love and show affection to every dog as if they are their own. The dogs have always been and will always be our top priority.