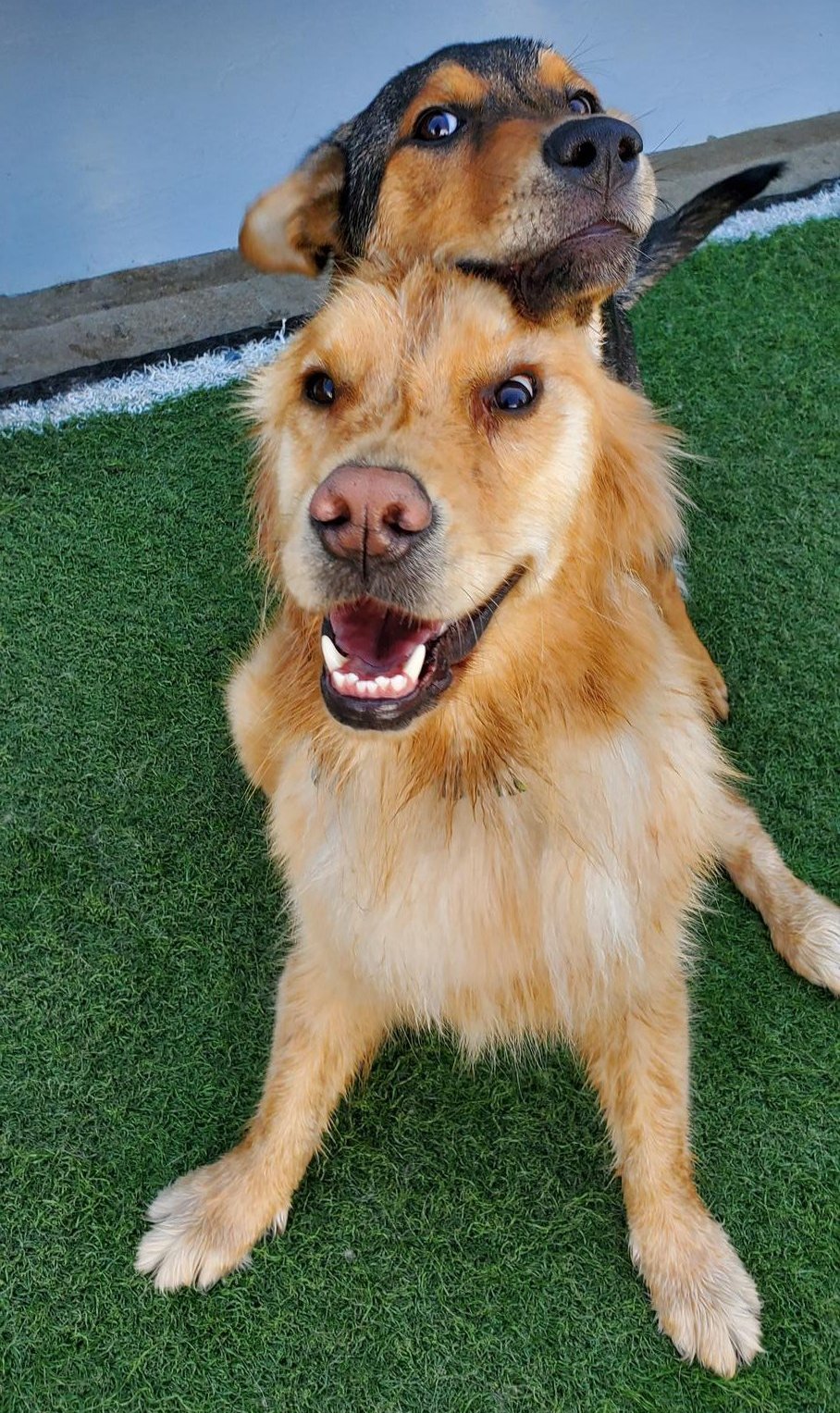 It's Our Anniversary!
We are so excited to be celebrating our 1 Year Anniversary this month!
It has been a rough first year as a new business, and we wouldn't be here without all of you loyal customers that have supported us and made your pups a part of our little family.
As a thank you, we invite you to join us for our anniversary with discounted daycare and breakfast on Thursday, October 22.
Reservations are recommended to ensure your spot! Reserve online or by calling us at 303-255-6878.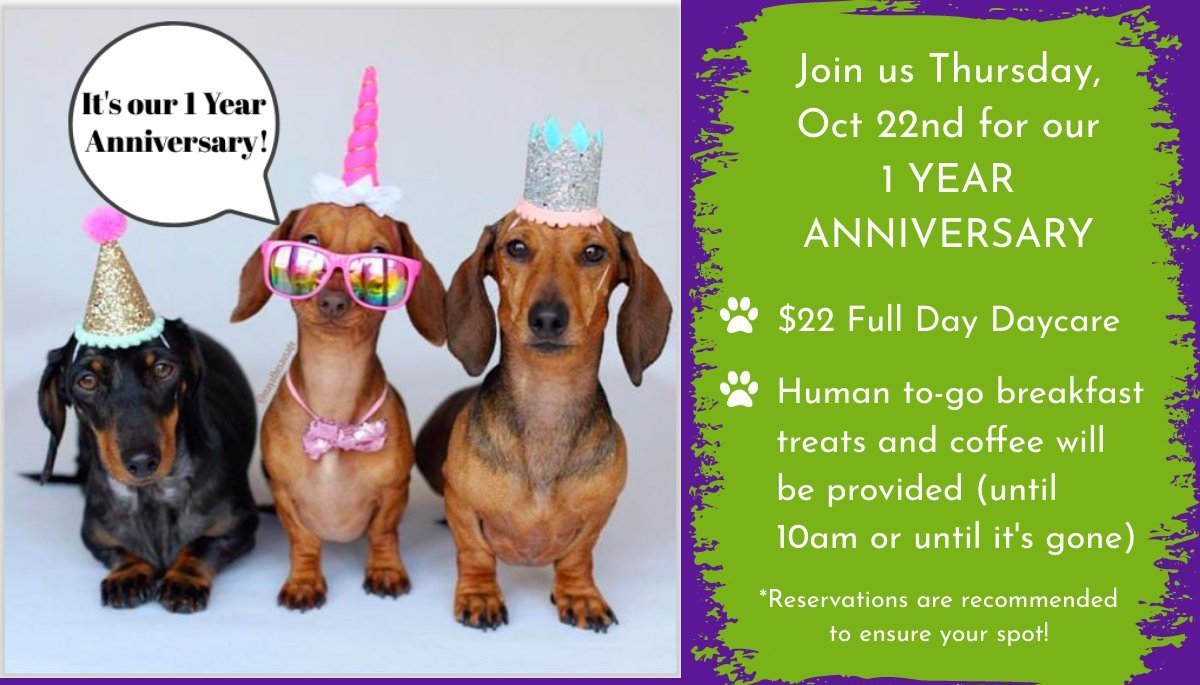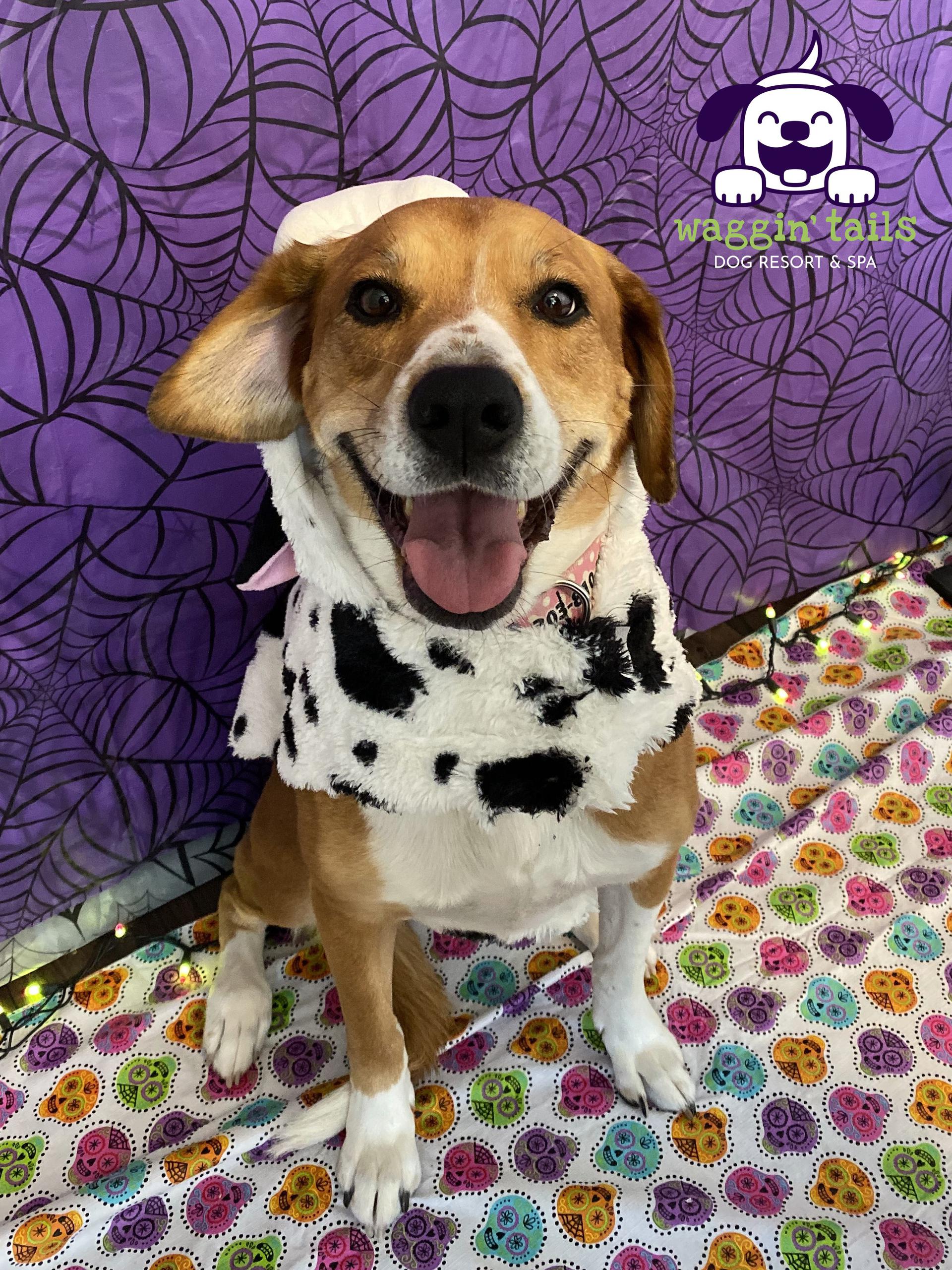 Halloween Costume Photo Shoot

Join us on Friday, October 30th for a Halloween Photo Shoot! All of our (willing) daycare and boarding pups will get to participate in a costume party. You'll also get a photo to take home!
Reservations are recommended to ensure your spot!
Kennel Cough is on the Rise
We have been in touch with a few local veterinarians that have told us that kennel cough/upper respiratory cases are on the rise across the area. The incubation period seems to be longer than what we are used to, and it appears that this strain isn't as protected by the bordetella vaccine as past strains. Similar to the flu shot, bordetella vaccinations are never 100% effective, but while the vaccination seems to be helping with the severity of the symptoms, pups are still catching and spreading it.
Just like taking your kid to daycare or school, coughs and colds are just as common in social environments for dogs. Please understand that kennel cough does NOT originate in daycares. We are very thorough with requiring the bordetella vaccines every 6 months to do our best to help minimize the spread. It is most commonly passed from un-vaccinated and asymptomatic pups in dog park environments. Since dog parks have no regulations, many of those pet parents do not keep their pups up to date on vaccinations and/or know how to recognize contagious symptoms. Pups that are then exposed to those dogs in dog parks become carriers and bring it into daycares without showing any symptoms and spread it to others. This is not something to be scared of or nervous about, we just want to make sure you all have the knowledge you need to help us keep the virus from spreading.

The symptoms we are hearing about from the vets and pet parents are a mucousy wet cough (typically a deep hacking sound like they're trying to dislodge something in their throat), a runny nose, lethargy, and lack of appetite. In most cases, it seems that the symptoms are minor and pass within 1-2 weeks, however, like every strain, it can become more serious for dogs with weaker immune systems and can develop into more extreme symptoms like pneumonia. Again, this is rare, but possible. Please feel free to give us a call to let us know the status of your pup if you have noticed any of these symptoms.


Vets are telling us that if the symptoms are minor, medical attention isn't necessary, however, if they are having any kind of green discharge that they highly recommend putting them on antibiotics. Vets will also be able to prescribe coughing relief if they are having trouble sleeping. If you start to notice your pup behaving differently, having trouble breathing, not eating, a huge drop in energy level, etc., seek medical advice right away. Many vets are backed up due to COVID-19, so if your regular vet can't get you in, take them somewhere else if needed.

Most importantly, if your pup is coughing, please leave them at home. Avoid taking them to the dog park, daycare, or letting them drink from communal bowls in public places. If your pup has been prescribed medication, please wait until the medications are completed before bringing them back to daycare. If they did not need medical attention, they can return a couple days after their symptoms subside.


We are doing everything we can to help wipe out the spread in our facility, increasing disinfecting routines across the board. We have also increased our fogging routines which spreads our disinfectants airborne to help fight it off in every nook and cranny.
Thankfully, our case numbers here are small and have drastically declined over the last several weeks. Most of all our pups have already returned since showing symptoms and we believe we have already experienced the worst of it.

If you have any questions, don't hesitate to ask. To those pet parents dealing with sick pups, you are all in our thoughts and know that we miss them and hope they feel better soon!

We Need Your Help!
Please write us a review!
Help us grow by writing us a review online! The more we grow, the more friends your pup will have to meet!
We also try to post daily on Facebook and Instagram for you to see awesome pictures of your pups playing and enjoying their time in daycare!

Find us on: Facebook, Google, and Instagram.
We are also on Nextdoor. Please take a minute to recommend us from your Nextdoor account so more people can find us!
Grooming Update
We are hiring!
We are STILL in the hunt for a new Full-Service Groomer! If you or anyone you know has experience in dog grooming, send them our way!

Until we find a new groomer, we do not have anyone available skilled in hair-cutting and styling. However, we can still perform all the rest of our grooming services to our daycare and boarding clients during their stay, including de-shedding treatments, anal gland expressions, and more!
We are now accepting appointments for our clients WITHOUT a daycare/boarding reservation throughout the week. If your pup needs a good bath, give us a call at 303-255-6878.
Re-FUR-al Program!
We are offering you a FREE day of daycare for every new client you refer our way! So make sure to mention us to all of your dog-owning friends and family!

Rules and Restrictions: 1 free day of daycare will be loaded on to your account for each new client you refer our way, AFTER they have completed their first purchase of any daycare or boarding service. Limit 1 free-day per client-to-client referral. New client must use your name on their application. Not valid with any other offers or discounts. Cannot be redeemed for other services or for cash. Interview required to participate in daycare. All dogs must be current on Waggin' Tails entrance requirements. See Waggin' Tails for additional details.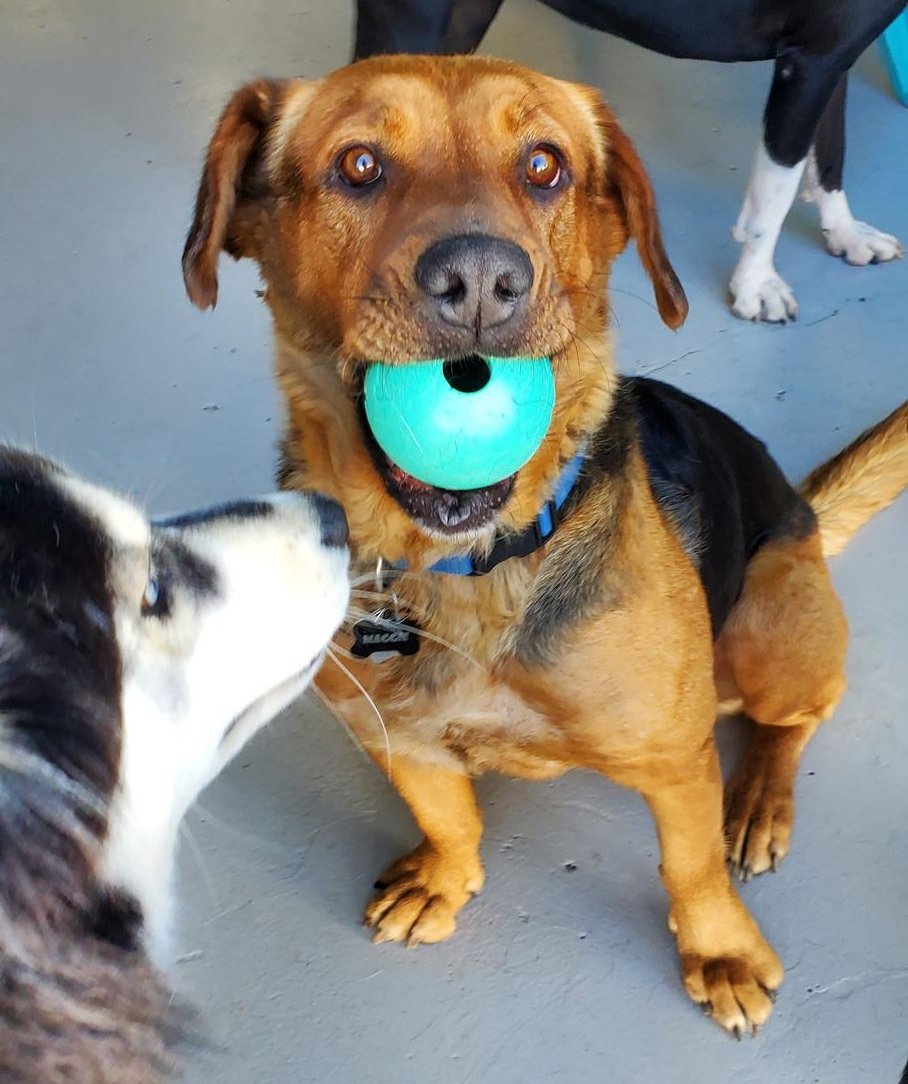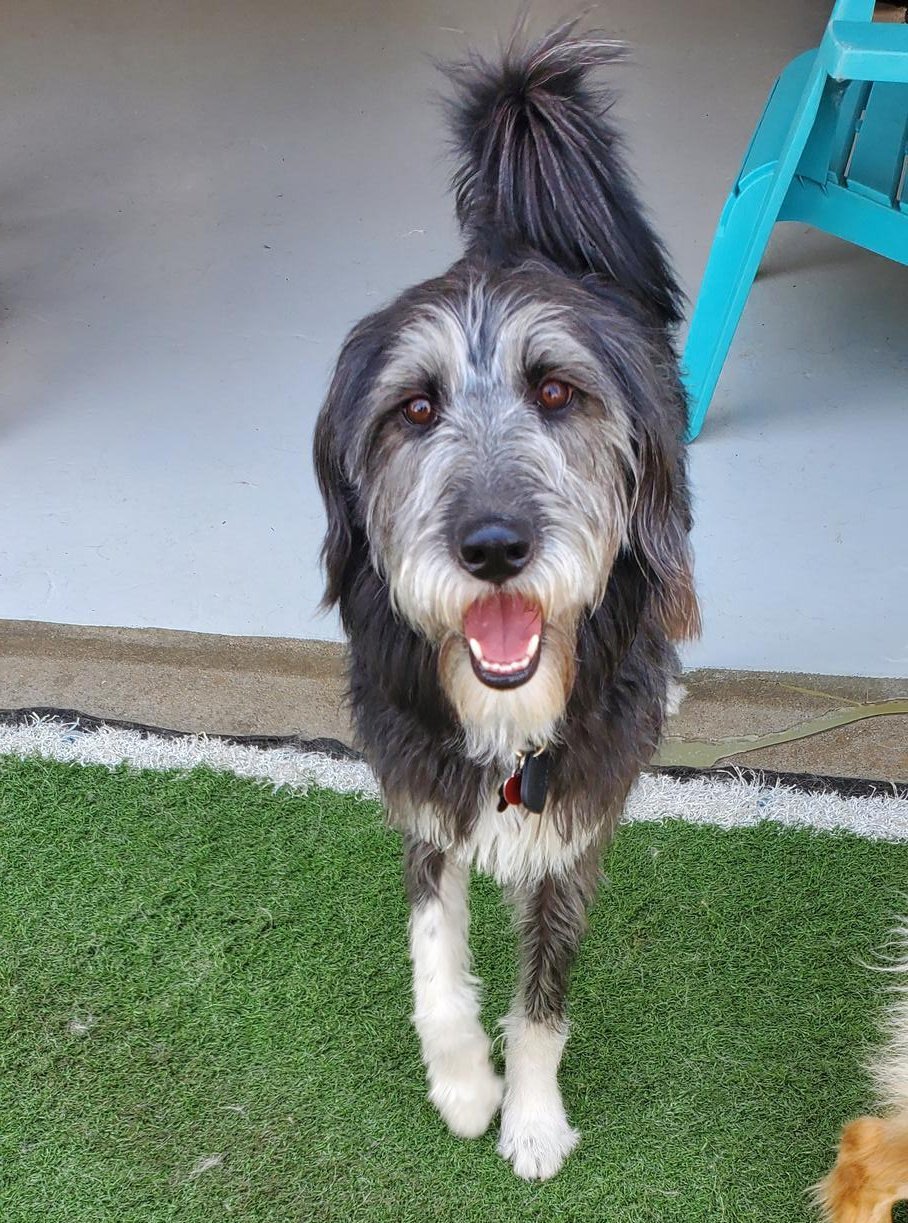 Reserving Boarding Stays

We are so glad to see that people are able to get back into regular routines, including traveling! If you decide to travel and need to leave your pup behind, we are here for you! Boarding is available by appointment only all year long and can be reserved right from your Waggin' Tails account.

Please keep in mind that Thanksgiving is approaching fast and we anticipate to reach capacity. If you have a vacation coming up this holiday season, we highly recommend getting that booked ASAP.
*Holiday reservations require a 3-night minimum and a 50% deposit. Deposits may be refunded on cancellations up to 72 hours prior to your check-in date.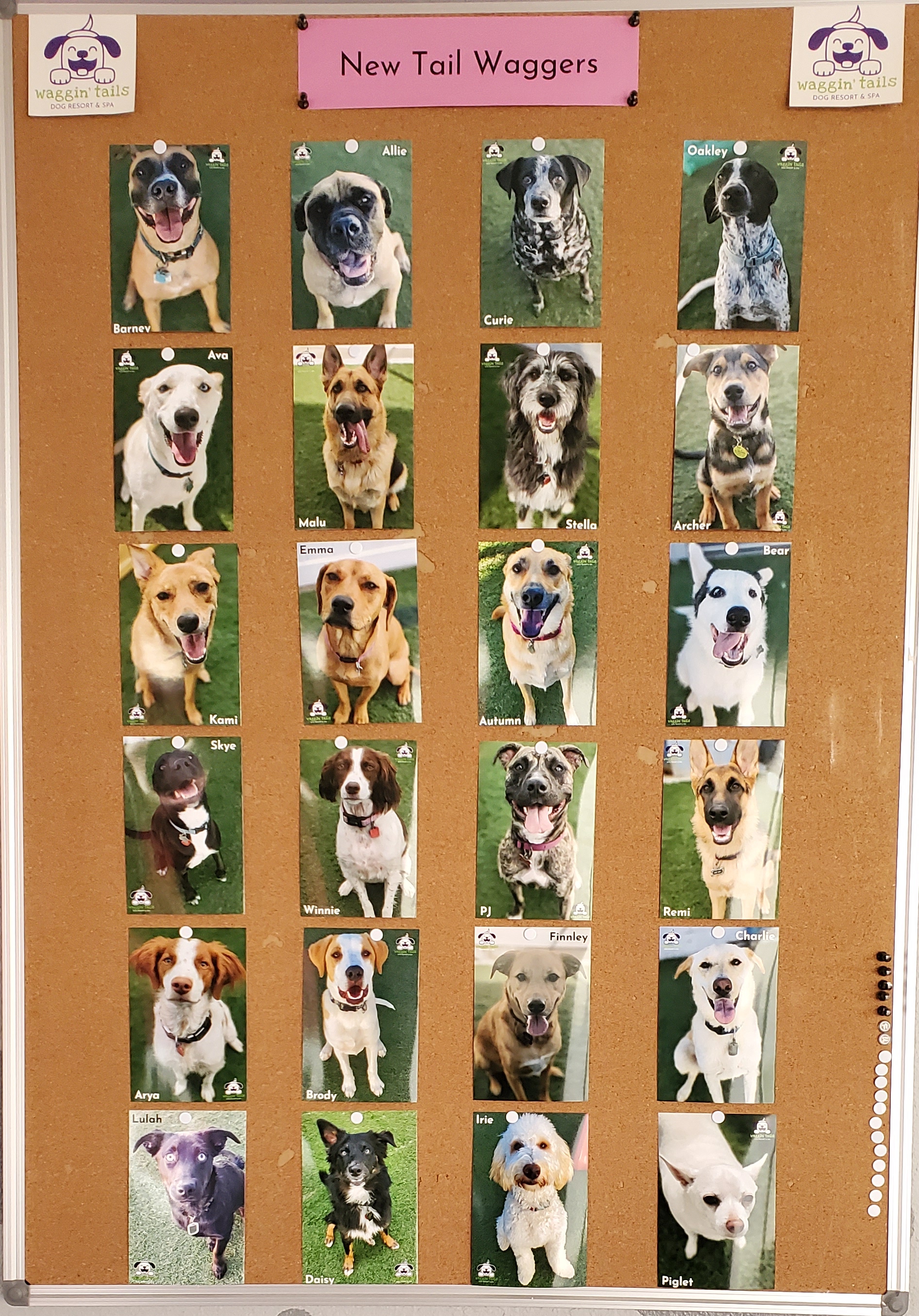 Tail Wagger of the Month – Gracie!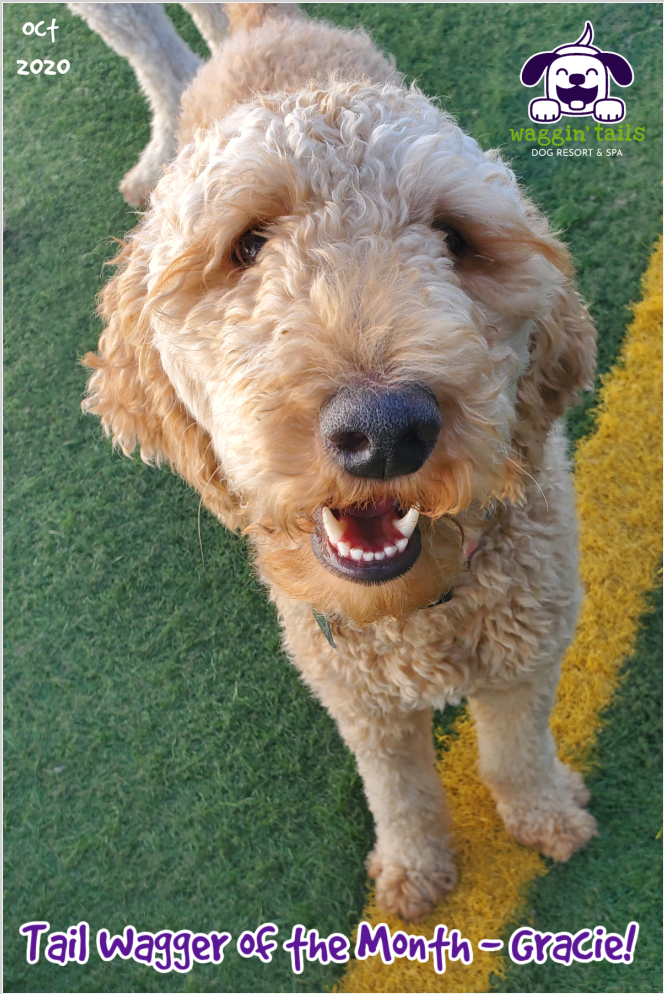 Gracie is a 1 year old Golden Doodle pup that has been joining us for daycare since late last year. Her gentle personality definitely fits her name! Her favorite past times are playing fetch, giving hugs, wrestling with her friends, and doing zoomies across the play yards. Thank you Joe and Darin for making Gracie a part of our pack!

Thank you for supporting our small business!
Waggin' Tails is very proud to be family owned and operated. Bri, Kellen, and Melissa strive every day to make sure your fur babies are well taken care of and have a great social experience. Our staff members at Waggin' Tails are Canine CPR Certified and avid dog lovers.
While other large dog daycare chains place restrictions on their employees, all of our staff is encouraged to love and show affection to every dog as if they are their own. The dogs have always been and will always be our top priority.